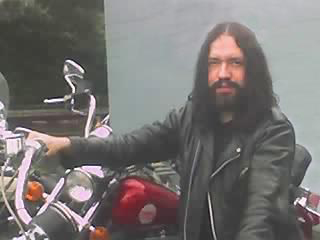 This character I have played several times. Once, was in a KitKat commercial, when they were introducing a white chocolate version of the candy bar (the photo on the right is from that shoot; a cold and rainy day).

The biker is also one of the many characters I played on the improv cable show Apartment 17jj.

Actually he was an unorthodox biker rabbi, trying to get the Hasidic community to wear reflectors at night, since they are always in black and practically invisible!